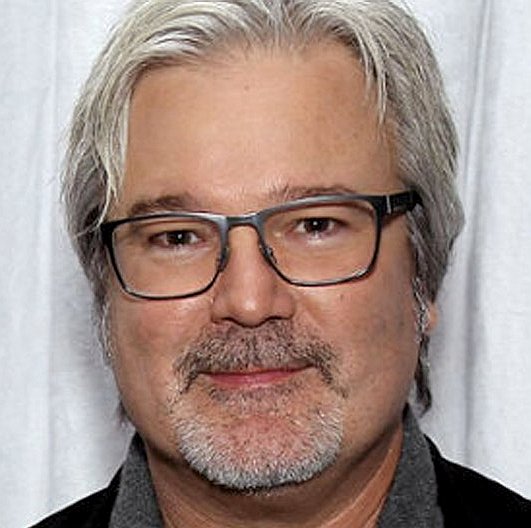 Gore Verbinski


Verbinski made his feature film directing debut with Mouse Hunt. The film was a hit globally and he soon followed up the success with the action/comedy The Mexican, starring Julia Roberts and Brad Pitt. The film received mixed reviews, and performed modestly at the box-office, earning 68 million dollars domestically which was quite meager considering its star power (it was technically successful due to its moderately low $38 million budget). Verbinski followed it up with the horror film remake The Ring (2002), which struck gold globally, grossing well over $200 million worldwide. Verbinski also had a directorial hand in The Time Machine that year, temporarily taking over for an exhausted Simon Wells. Verbinski directed some of the underground Morlock sequences and is given a Thanks to credit in the film.

He then directed the very successful Pirates of the Caribbean: The Curse of the Black Pearl which earned over $600 million at the international box office. This was his first collaboration with producer Jerry Bruckheimer, whom he has since collaborated with on several other movies. His next film was The Weather Man, which starred Nicolas Cage. The film received mixed to positive reviews but was a box office failure. In March 2005, he started filming the sequels Pirates of the Caribbean: Dead Man's Chest and Pirates of the Caribbean: At World's End. The former then became his biggest success so far, becoming the third film ever to gross over $1 billion at the international box office.

In 2011 and 2013, Verbinski would delve into the Western genre, with decidedly different results: Rango was well received, critically and commercially, and earned the Academy Award for Best Animated Feature. However, his adaptation of the 1930s radio hero, The Lone Ranger for Disney, was not, the project having been stuck in development hell for several years, undergone rewrites and budget cuts, and gained controversy for the casting of Johnny Depp as the Native American Tonto. The film grossed $260 million against a $215–225 million budget, plus an estimated $150–160 million marketing campaign. That same year, he was also the executive producer of the Ben Stiller adaptation of The Secret Life of Walter Mitty.
The key players of the Pirates of the Caribbean film series are Johhny Depp as Captain Jack Sparrow, Elizabeth Swann (Keira Knightley) and Geoffrey Rush as Captain Hector Barbossa, with Orlando Bloom as Will Turner.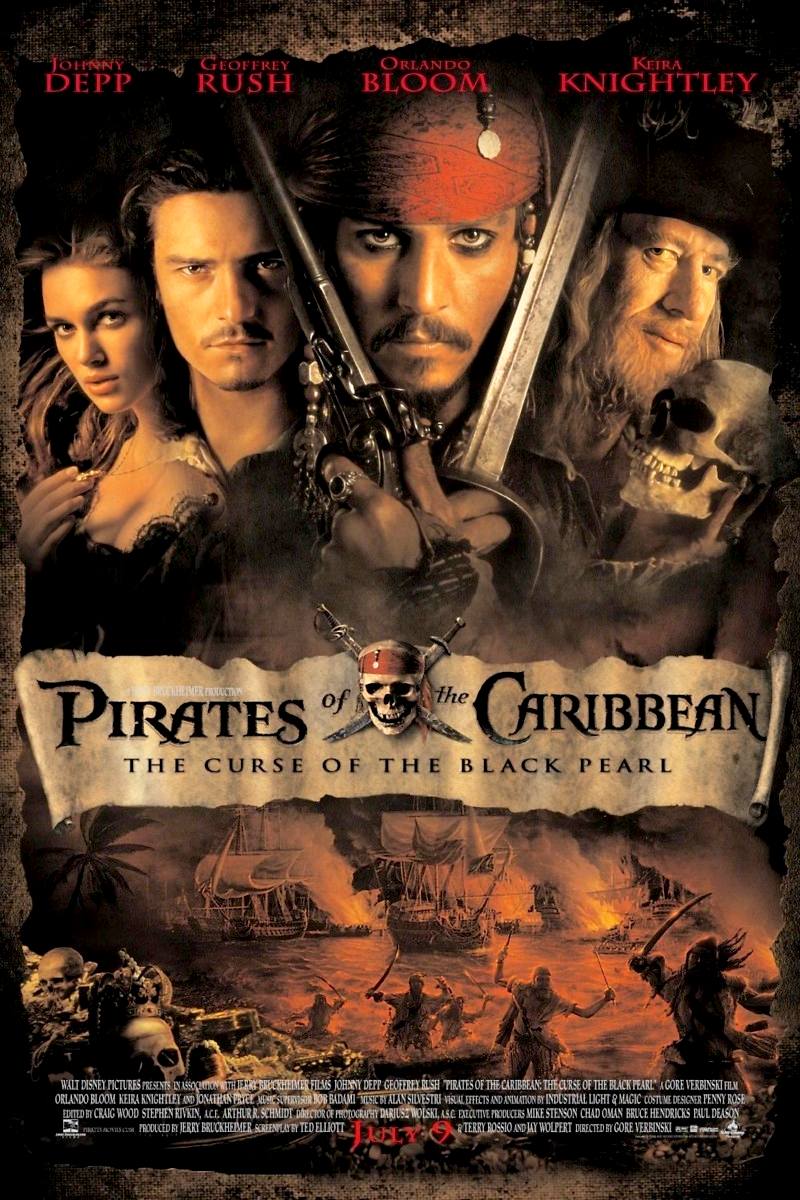 The Pirates of the Caribbean stories follow the adventures of Captain Jack Sparrow (Johnny Depp), Will Turner (Orlando Bloom) and Elizabeth Swann (Keira Knightley) on a quest for treasure, the fountain of youth with Joshamee Gibbs (Kevin McNally), and restitution from various curses relating to gold and silver coins, all the while evading the British Royal Navy, and Commodore James Norrington (Jack Davenport), ending with Carina Smyth (daughter of Hector Barbossa, Kaya Scodelario) and Henry Turner (son of Will and Elizabeth, Brenton Thwaites) taking a shine to each other against (Javier Bardem) Armando Salazar, who is seeking revenge.
Pirates of the Caribbean was produced by Jerry Bruckheimer with directors Gore Verbinski, Rob Marshall, Joachim Rønning, and Espen Sandberg. The series was primarily written by Ted Elliott and Terry Rossio.
He was born Gregor Verbinski on March 16, 1964 in Oak Ridge, Tennessee, to Laurette Ann (McGovern) and Victor Vincent Verbinski, a nuclear physicist who worked at the Oak Ridge Lab. His paternal grandparents were Polish. In 1967, the family moved to California, and young Gregor grew up near San Diego. His biggest influences as a kid were Franz Kafka's Metamorphosis and Black Sabbath's Master of Reality.
He started his professional career as a guitarist for punk-rock bands, such as The Daredevils and The Little Kings, and also made his first films together with friends. After having developed a passion for filmmaking, he sold his guitar to buy a Super-8mm camera. Then Verbinski attended the prestigious UCLA Film School, from which he graduated in 1987 with his BFA in Film.
His first professional directing jobs were music videos for alternative bands, such as L7, Bad Religion, and Monster Magnet. Then he moved to advertising and directed commercials for Nike, Canon, Skittles, United airlines and Coca-Cola. In 1993 he created the renowned Budweiser advertising campaign featuring croaking frogs, for which he was awarded the advertising Silver Lion at Cannes and also received four Clio Awards.
BOX OFFICE

His Pirates of the Caribbean: Dead Man's Chest (2006) holds many box office distinctions, such as: fastest film to reach $100M (in just two days), most tickets sold in a single day ($55.8M worth), and largest sum earned in seven days ($196M total and counting). The blockbuster sequel also reached $200M in eight days, tying the industry record.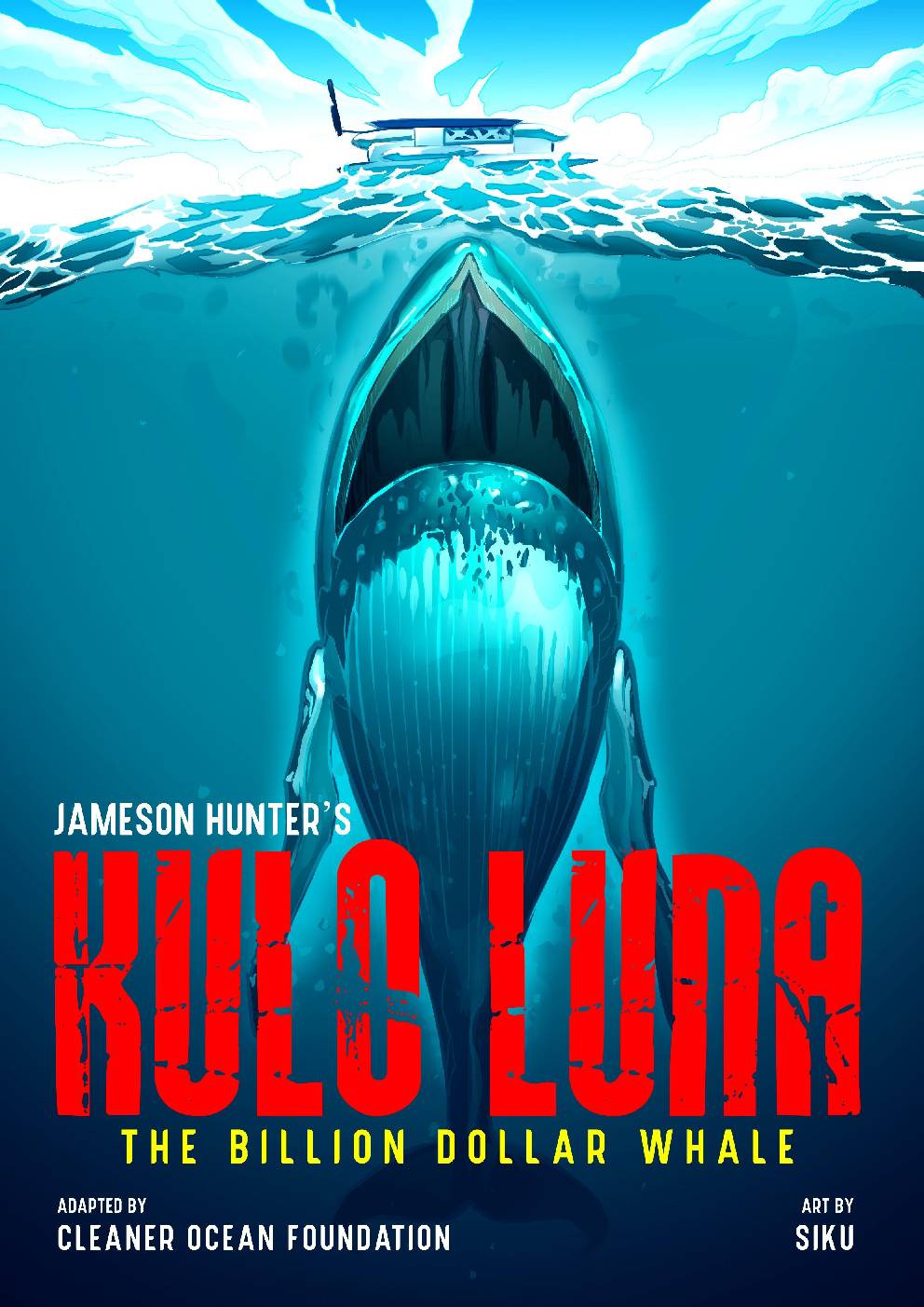 Cover art inspired by the Jaws poster, Kulo Luna is a humpback whale that is only dangerous to whaling boats, because the pregnant mother is suffering from plastic indigestion and does not like being fired at with harpoons. She sinks the pirate whaling boat and that is where this adventure begins.
CHRIS NOLAN | GEORGE LUCAS | JAMES CAMERON
JERRY BRUCKHEIMER | STEVEN SPIELBERG | RIDLEY SCOTT
QUENTIN TARANTINO | GORE VERBINSKI | PETER JACKSON | PETER WEIR