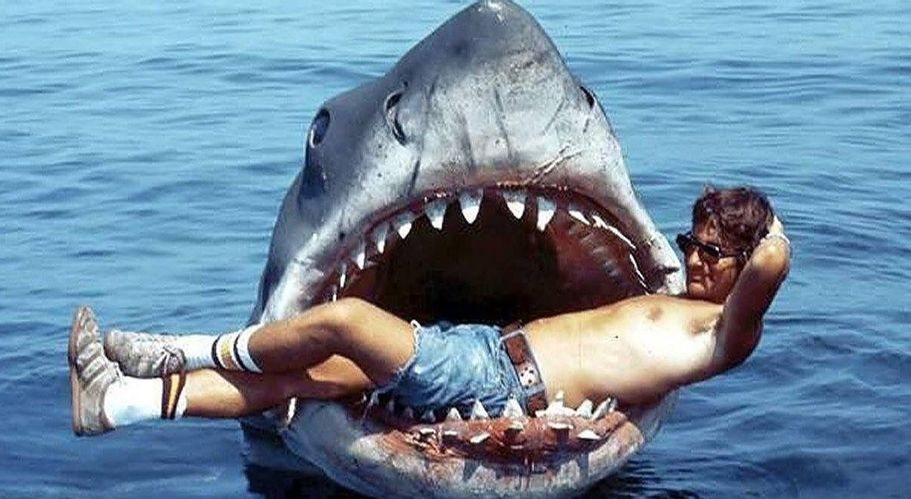 Road testing the animatronic shark named after his lawyer, Bruce.


Steven Spielberg is one of the most influential and well-known directors on the planet. He helped to reinvent the summer blockbuster event movie as we know it with Jaws, co-created one of the great action icons of 1980s cinema in Indiana Jones, and delighted critics as much as audiences, winning Best Director Oscars for Schindler's List and Saving Private Ryan.
Nowadays he flips between prestigious dramas like Bridge of Spies and The Post and the kind of barn-burning blockbuster fare he made his name on, such as 2018's massive success, Ready Player One.
The "blockbuster" originated in 1976, when Steven Spielberg's Jaws packed a record number of moviegoers into theaters around the world. Ever since, studios have been scrambling to one up each other for bragging rights at the box office.

More than 37 years after Jaws, Spielberg continues to deliver more big-budget successes than any other director, remaining prolific and popular at the same time. Probably the most bankable moviemaker working today, of the five highest grossing films of all time, two bear his directorial stamp. But success does have a price tag.
For Spielberg, it's the pressure of appealing to the largest possible audience, which occasionally means having to compromise. Films like the Indiana Jones series and Jurassic Park exemplify "entertainment" in its purest form.
BOX OFFICE SUCCESS
Jaws (1975),
Close Encounters of the Third Kind (1977),
Raiders of the Lost Ark (1981),
E.T. the Extra-Terrestrial (1982),
Indiana Jones and the Temple of Doom (1984),
The Color Purple (1985),
Indiana Jones and the Last Crusade (1989),
Jurassic Park (1993),
Schindler's List (1993),
Saving Private Ryan (1998),
War of the Worlds (2005),
The Adventures of Tintin (2011),
Ready Player One (2018).

Domestic: $4,542,164,603
International: $6,006,292,258
Worldwide Total: $10,548,456,861
Average: $329,639,277 (from 32 films)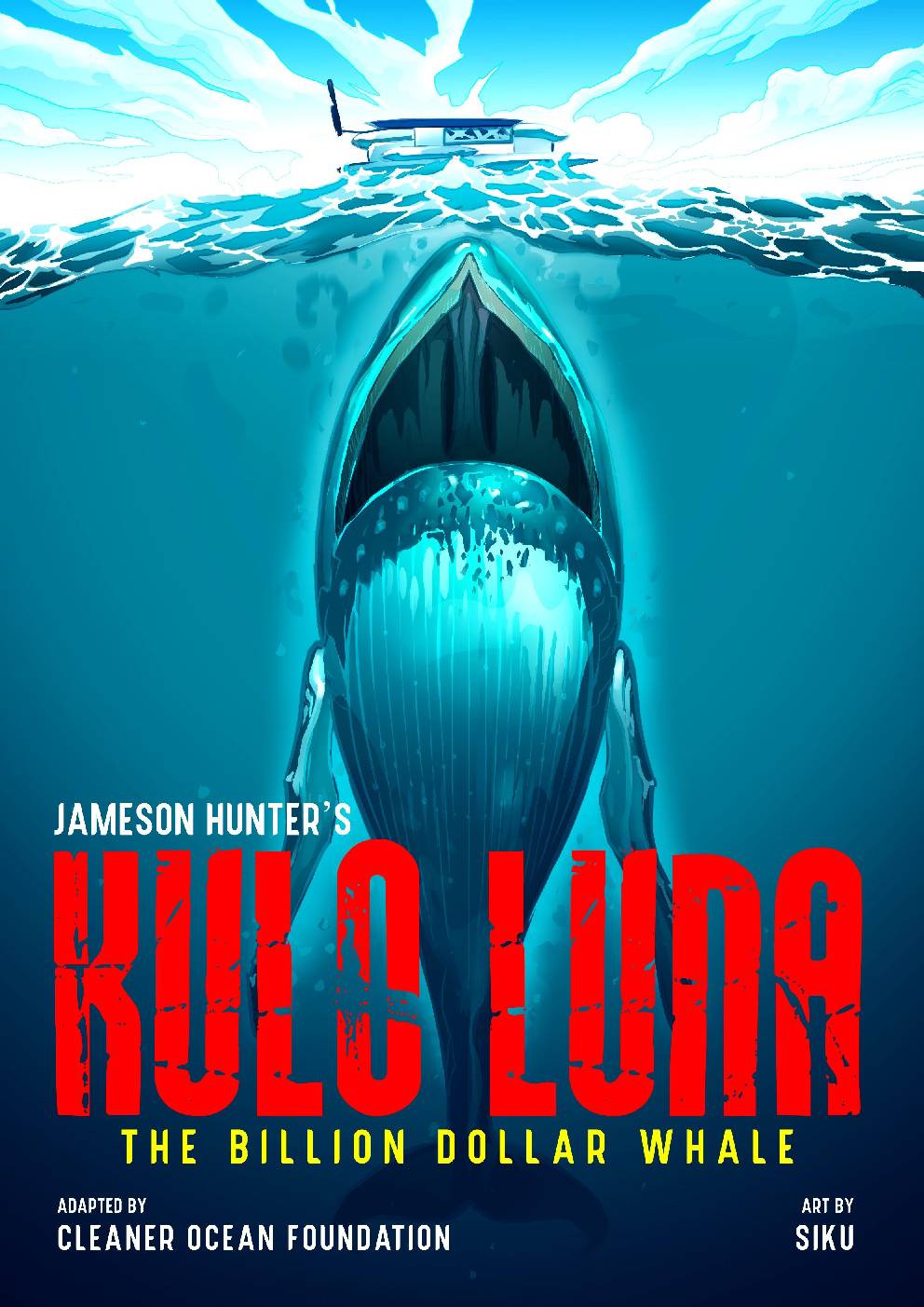 Cover art inspired by the Jaws poster, Kulo Luna is a humpback whale that is only dangerous to whaling boats, because the pregnant mother is suffering from plastic indigestion and does not like being fired at with harpoons. She sinks the pirate whaling boat and that is where this adventure begins.
CHRIS NOLAN | GEORGE LUCAS | JAMES CAMERON
JERRY BRUCKHEIMER | STEVEN SPIELBERG | RIDLEY SCOTT
QUENTIN TARANTINO | GORE VERBINSKI | PETER JACKSON | PETER WEIR