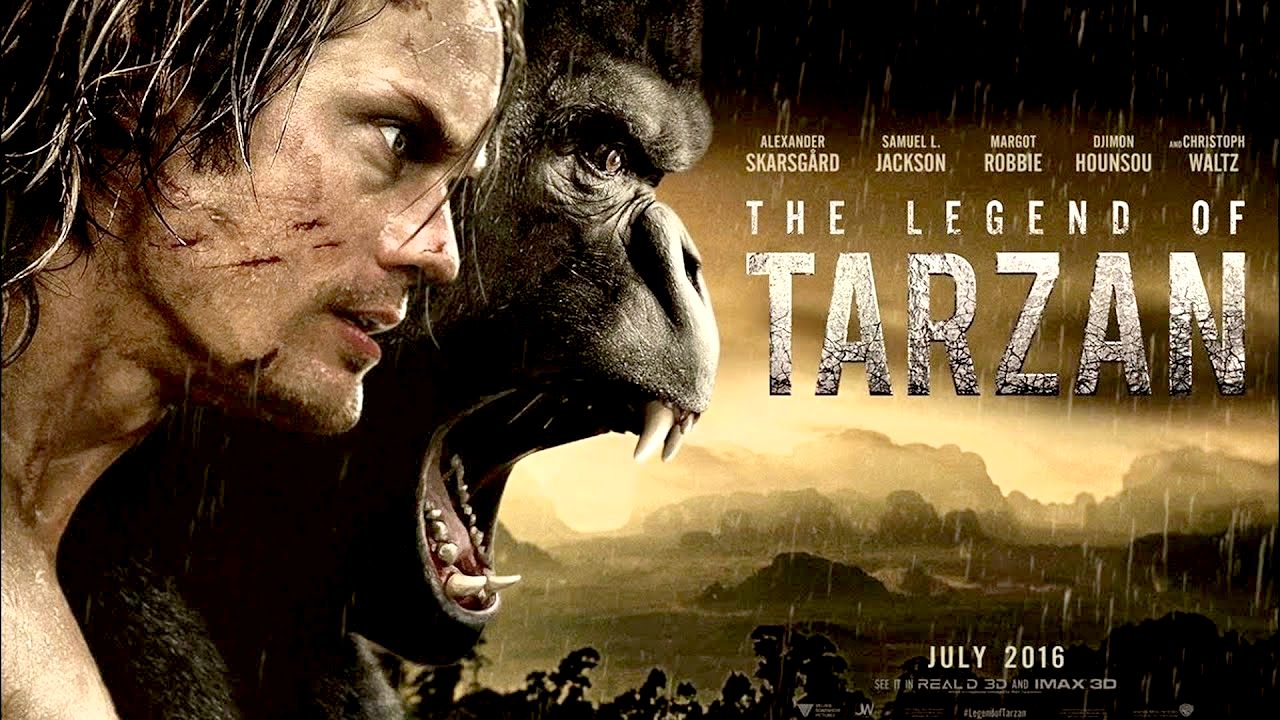 ....
This was a difficult year to choose an overall pleaser, with Passengers heralding a refreshing take on things that might go wrong with space travel, and yes, we'd have woken Jennifer Laurence. Then, Melissa McCarthy and Kristen Wiig breathed lippy-life into Ghostbusters after years of gathering dust. There were other strong contenders, with Chris Pine as a rather likeable James T. Kirk going boldly to the outskirts of Federation Space and then Ben Affleck making an appearance in The Accountant, bringing us back to earth with some decent hard-man feel good action. Captain America was predictably profitable and very professionally produced. But sometimes art comes first.
Though Jason Bourne was capably directed and watchable in formula - and with the return of Matt Damon (nice one), it was a sequel of a sequel, whereas Dr Strange introduced us to some original hocus pocus rather interestingly, though pity about too-much spiro-bending in the CGI. Sometimes less is more. We made allowances, because Cumberbatch is such a versatile actor.
Tarzan was well overdue for a decent remake in our view, after Greystoke did justice to the classic tale of the African jungle man who talks to the animals, with a pumped Skarsgård nicely supported by Samuel L. Jackson (who must have struggled to keep up) and Margot Robbie, as they battle Christoph Waltz in his bid to obtain diamonds from Djimon Hounsou. The film was imaginatively directed. The camerawork captured the breathtaking scenery, with suitably colour matched outfits all round, though many critics nit-pickingly did not agree on dialogue or the performance of Margot Robbie. In this film the CGI was rather splendidly meshed, even though there might have been too many gorillas in the plot - and animals in the Jumanji-like herd scene at the end. All adding to the cost!
In the hopes of another earthy jungle bound adventure in the not too distant future, once the disappointing financials settle, tighten up the pacing, and take us to the action sooner. We liked the start in London, but wanted to be in Africa on the mission, throwing militia from a train. We are jungle fans. Even so, we rated the enterprise.
1. Tarzan, The Legend Of (Alexander Skarsgård)
2. Passengers (Jennifer Lawrence, Chris Pratt)
3. Ghost Busters (Melissa McCarthy, Kristen Wiig)
4. Star Trek Beyond (Chris Pine)
5. Captain America, Civil War (Chris Evans)
6. The Accountant (Ben Affleck)
7. Dr Strange (Benedict Cumberbatch)
8. Jason Bourne (Matt Damon, Alicia Vikander)
9. Finding Dory
10. The Jungle Book
11. Sully, Miracle on the Hudson (Tom Hanks)
12. Deepwater Horizon
13. The Revenant (Leonardo di Caprio)
14. The Shallows
We also quote and reference the views and reviews of others for the purposes of fair comparison.
This is an A to Z listing of the best films on planet earth in 2016, in our opinion. It takes a great cast of actors to make a great movie. It takes a great script writer with a good story to tell. It takes great producers, directors and insightful investors.