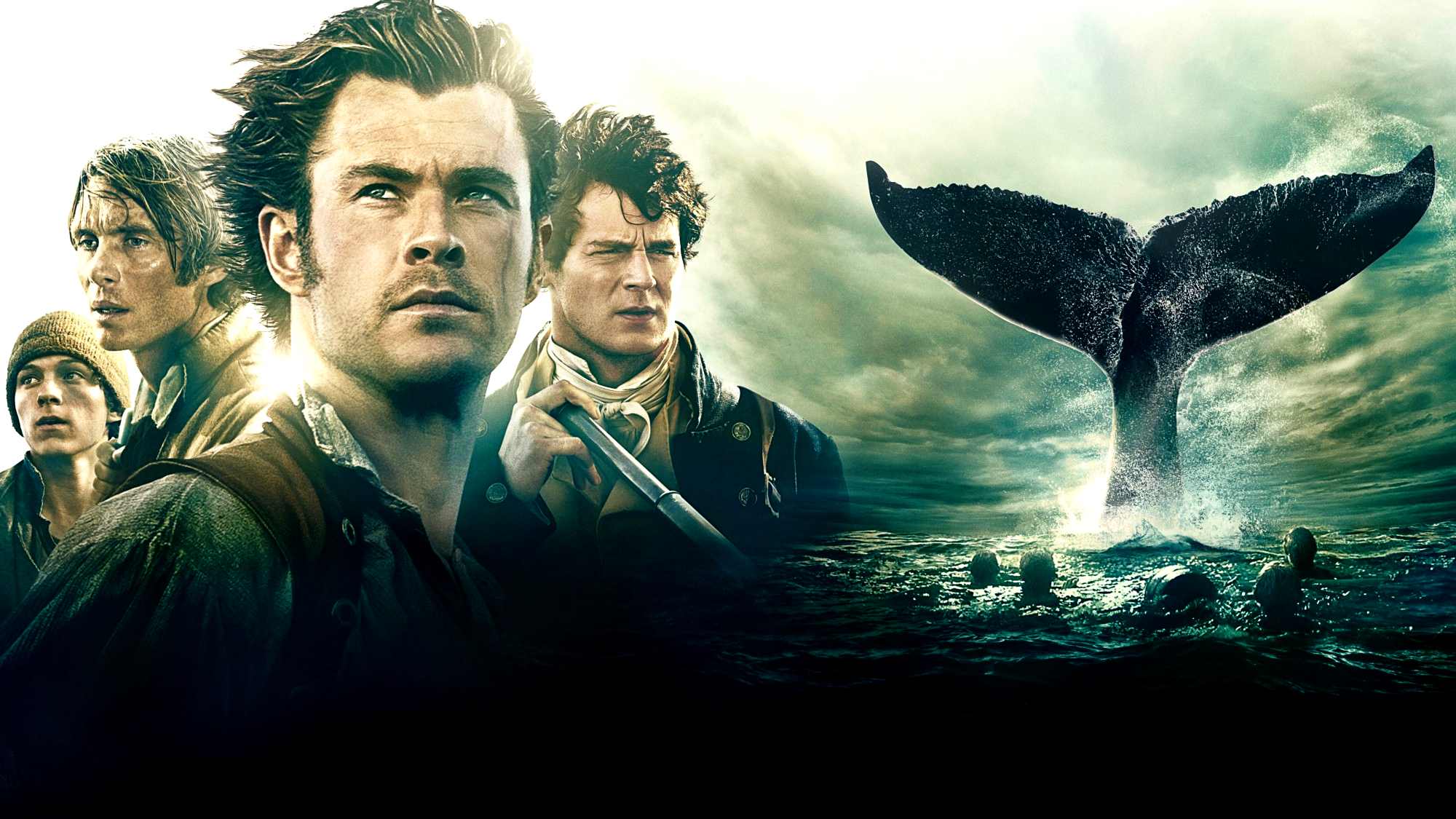 Best film in 2015 for historical accuracy and wildlife CGI
In our view, In The Heart Of The Sea offered us an amazing interpretation of the real life attack on a whaling ship in 1820 by a bull sperm whale, ably told by the 2nd mate of the stricken ship Owen Chase and Thomas Nickerson, captured by Herman Melville, and finally retold in a reasonably historically accurate portrayal - with some awesome CGI - for us to enjoy. This is one of the events that inspired Moby Dick, the great American classic.
The story hits a high early on as the whale rams and sinks the Essex. From that point on, the film drags as it focuses on cannibalism as the crew fight to survive. Only fans of Moby-Dick will go the distance. But that said, we include this movie for finally telling the story, with thanks to Chris Hemsworth for taking the lead role. It is the prequel to Moby Dick, of which there have been many attempts to tell that story in 90 minutes of film.
OTHER WHALE MOVIES
Moby Dick - 2011 TV mini-series by Tele München Gruppe, starring William Hurt
Moby Dick - Asylum production, 2010 modern monster movie sinks a battleship
Moby Dick - American Zoetrope, Nine Network Australia 1998 TV series, Patrick Stewart
Moby Dick - Warner Brothers & MGM's 1956 film starring Gregory Peck as Captain Ahab
Moby Dick - Warner Bros & Vitaphone's 1930 film with John Barrymore as Captain Ahab
Moby Dick - The Sea Beast 1926 Warner Bros with John Barrymore as Captain Ahab
Best movies of 2015
Ant Man (Paul Rudd)
In the Heart of the Sea (Chris Hemsworth)
Jurassic World
Mission Impossible, Rogue Nation
Pitch Perfect 2
Spy (Melissa McCarthy)
Suffragette (Carey Mulligan)
Terminator Genisys
The Man From Uncle (Henry Cavill)