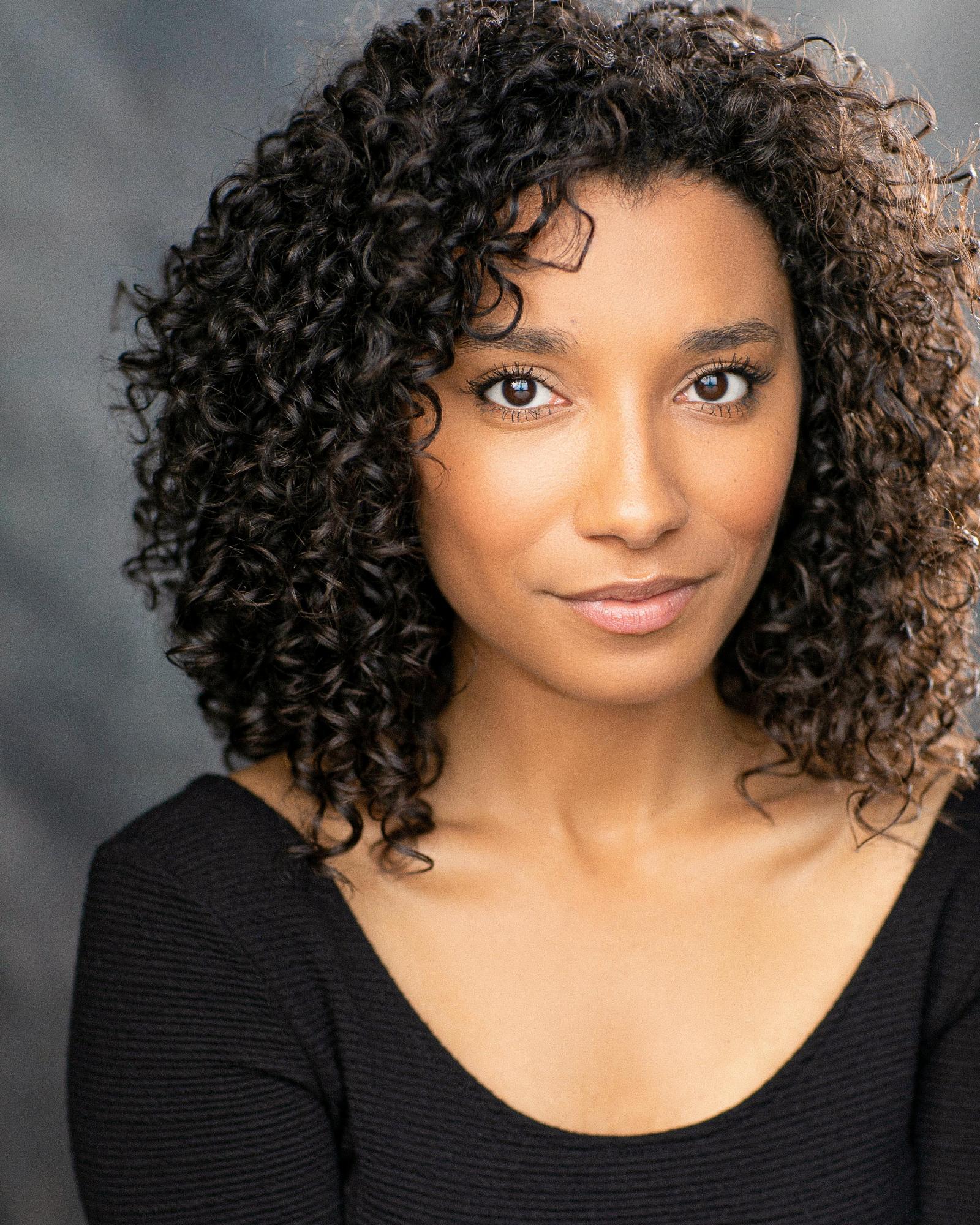 ....
Adele James (born 20 March 1995) is a British actress and screenwriter. She plays Tina Mollett in the TV series, Casualty. In 2023, James starred in the Netflix docuseries, Queen Cleopatra.

James became interested in acting in high school. She is of mixed ancestry. James studied at the Richmond upon Thames College and the University of Bristol.

Adele first discovered her passion for acting at secondary school, where she played the understudy of Mrs Casper in an all-female production of Kes, after which her mother proclaimed that she "had found her calling". Since then, Adele has passionately pursued full-time and part-time acting training over the course of her career.

In 2018 Adele established herself as a screenwriter, with her debut "Best Screenplay" award-winning short film, Last Call. She has since developed her own original TV concepts with major broadcasters and production companies, such as Channel 4.
She plays Tina Mollett in the TV series, Casualty. In 2023, she was given the starring role as Cleopatra in the second installment of Netflix's African Queens docuseries, Queen Cleopatra. Her casting faced controversy surrounding the Cleopatra race controversy.
This is an A to Z listing of some of the best actors in the film, television and entertainment business, on planet earth, in our opinion. We also quote and reference the views and reviews of others for the purposes of balanced comparison.
FORBES 17 MAY 2023 - NETFLIX'S 'QUEEN CLEOPATRA' CONTROVERSY EXPLAINED

Netflix's four-part documentary, Queen Cleopatra, has proved deeply controversial, having received a shockingly low rating on Rotten Tomatoes, with a 2% audience score and 10% from critics.

Produced and narrated by Jada Pinkett Smith, Queen Cleopatra is the first of a two-season series, African Queens, with the second season to cover the reign of Queen Njinga during the 1600s.

The narrative around Cleopatra, however, has sparked heated debate and backlash.

WHY IS CLEOPATRA SO CONTROVERSIAL?

The controversy was ignited by the casting of a Black actress, Adele James, to play the titular queen; critics claim that James' casting is historically inaccurate, and have labelled it "appropriation."

Ironically, Cleopatra has often been played by non-Egyptian actresses in the past, most famously by Elizabeth Taylor. Guardian writer Leila Latif pointed out that it's "notable that some see blue-eyed Elizabeth Taylor and Israeli Wonder Woman Gal Gadot as more accurate" than a Black woman playing the role.

Shortly after the trailer for the series dropped, Netflix was forced to turn off the comments on YouTube due to the amount of racial abuse and hostile commentary, while a petition on Change.org accusing Netflix of "falsifying history" received 85,000 signatures before being pulled from the platform.

WHO IS ANGRY?

Diverse casting often attracts heated backlash online (like the ridiculous reaction to The Little Mermaid remake), but usually the controversy comes from reactionary spaces like "anti-woke" YouTube.

In this case, the series has also been criticized by Egyptian officials; Egypt's Ministry of Tourism and Antiquities argued that the documentary nature of the series "requires those in charge of its production to investigate accuracy and rely on historical and scientific facts," and tweeted: "Statues of Queen Cleopatra confirm that she had Hellenistic (Greek) features, distinguished by light skin, a drawn-out nose and thin lips."

Dr. Mostafa Waziri, secretary-general of the Supreme Council of Antiquities, said that Cleopatra's appearance in the show was a "falsification of Egyptian history and a blatant historical fallacy."

Egyptian lawyer Mahmoud al-Semary even demanded that the authorities ban the show in the country, accusing Netflix of misrepresenting "Egyptian identity" to "promote Afrocentric thinking."

Government-owned Egyptian broadcaster, Al Wathaeqya, is even set to produce its own documentary about Cleopatra to rival the Netflix series.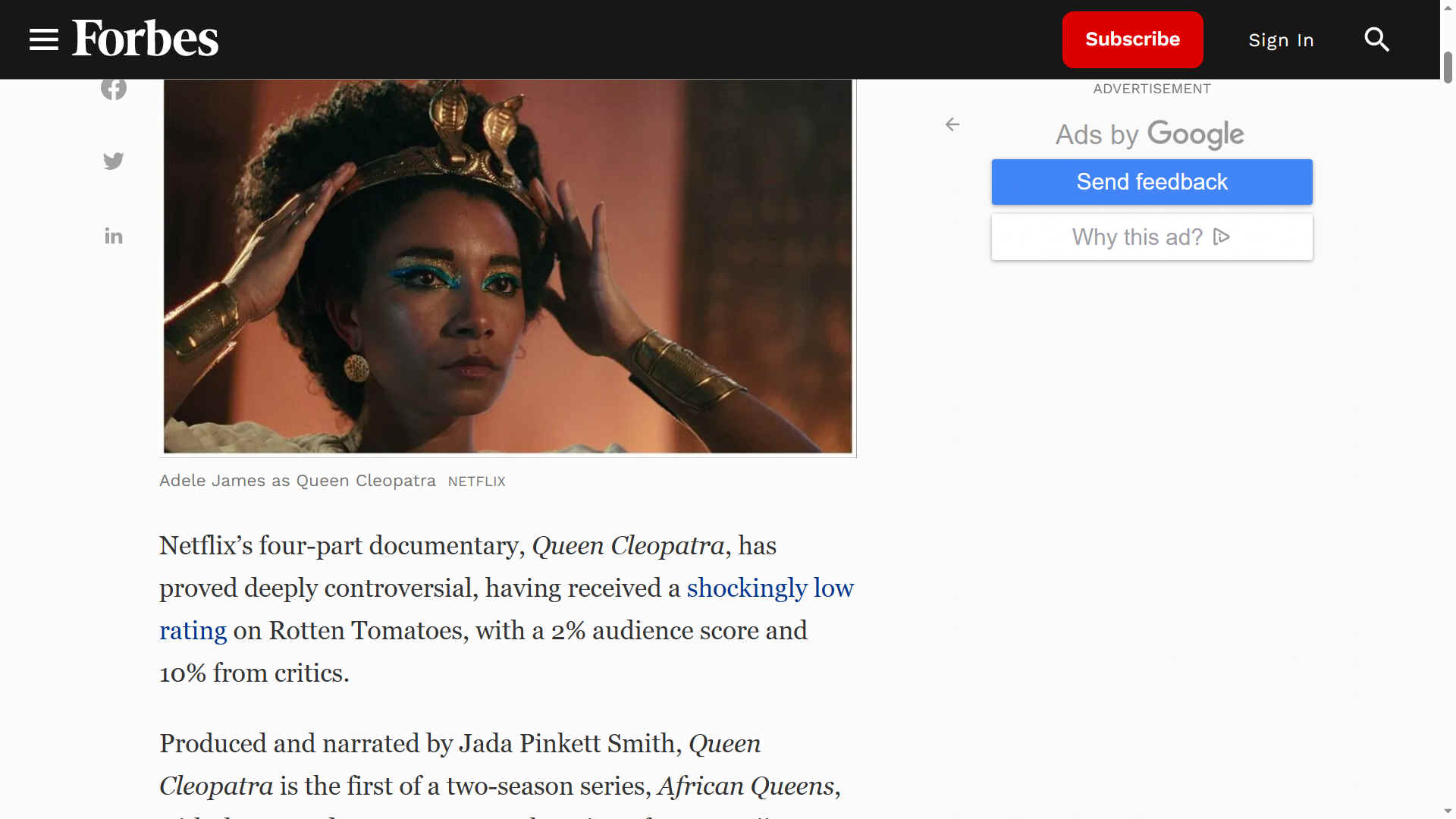 HOW DID NETFLIX RESPOND?

Netflix released a statement in response to the controversy:

"Her ethnicity is not the focus of Queen Cleopatra, but we did intentionally decide to depict her of mixed ethnicity to reflect theories about Cleopatra's possible Egyptian ancestry and the multicultural nature of ancient Egypt."

Director of the series Tina Gharavi wrote an article for Variety in which she argued that her casting choice was far more accurate than Elizabeth Taylor, and described casting a Black woman as Cleopatra as "political act."

Adele James took to Twitter to speak out against the abusive messages she had been subjected to, writing: "Just FYI, this kind of behaviour won't be tolerated on my account – you will be blocked without hesitation."

Her post contained screenshots of some of the racist attacks, and James went on to write: "If you don't like the casting don't watch the show."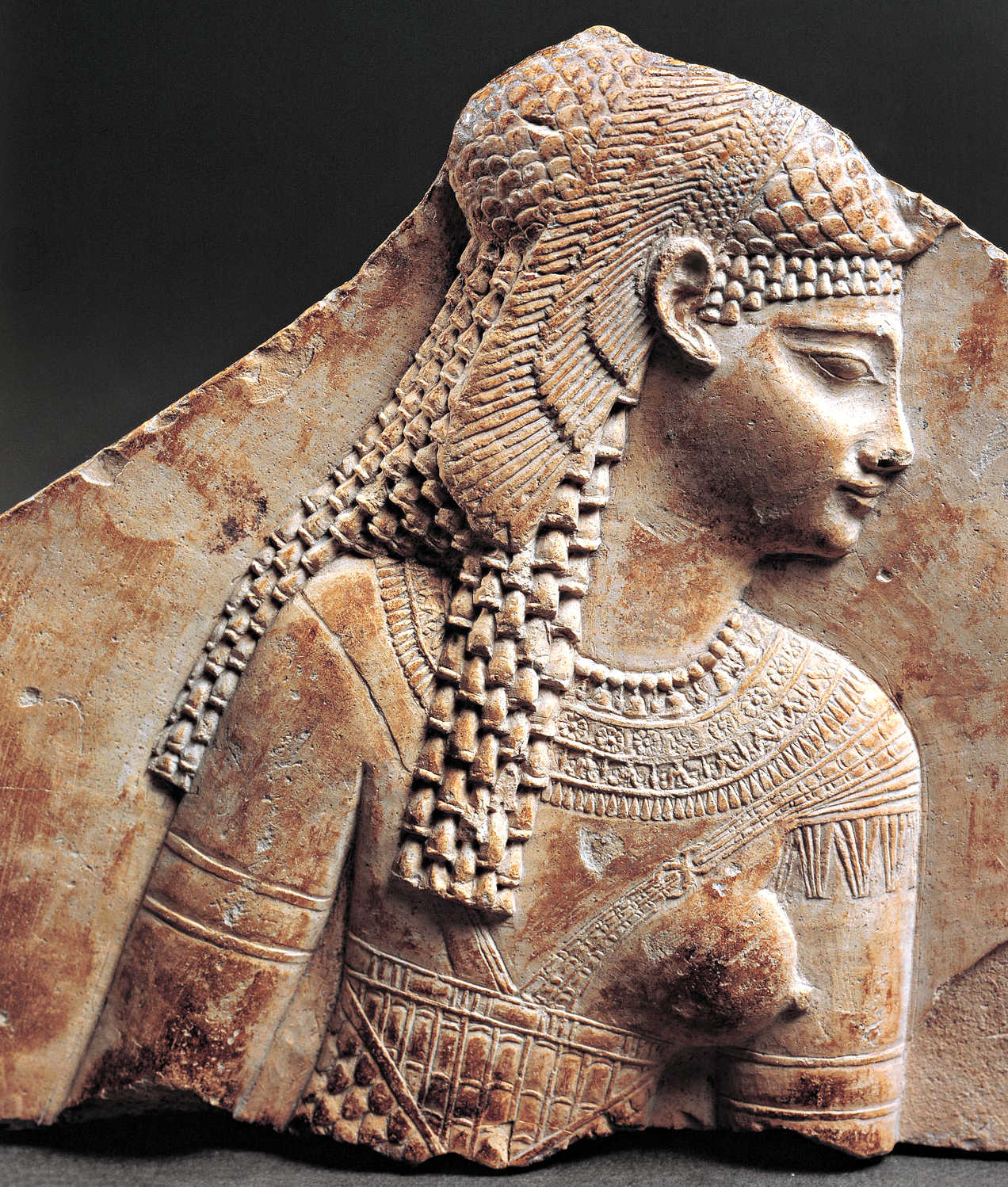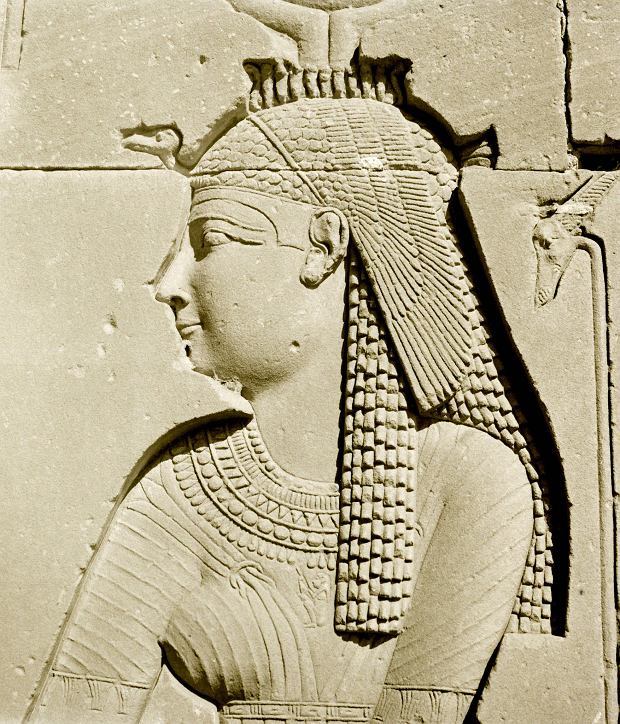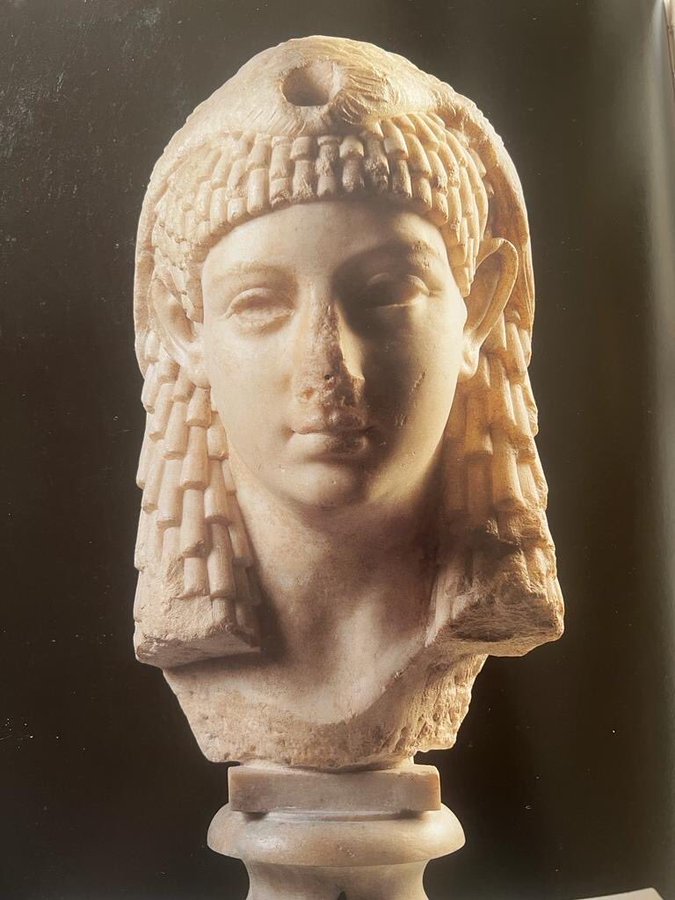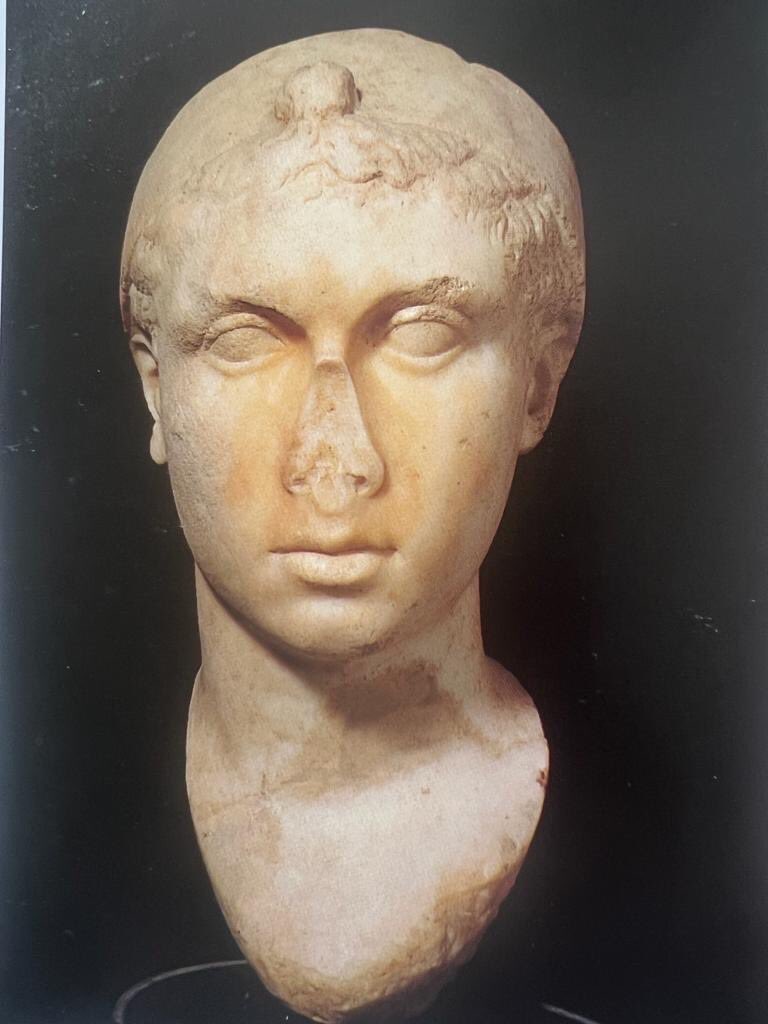 WHAT IN THE HISTORICAL TRUTH?

Historians say that modern conceptions of race are simply not applicable to Ancient Egypt. Cleopatra's father, Ptolemy XII, was undoubtedly of Macedonian-Greek descent, but her mother's identity remains a mystery.

Islam Issa, a professor of literature and history who appears in the series, offered his take on the controversy in a piece for Al Jazeera, noting that his was the only Egyptian voice that was consulted for the series, and clarified that the African Queens should be viewed as a "docudrama," as opposed to a "fully-fledged documentary."

Issa goes on to explain that public perceptions of Cleopatra's appearance and personality have varied drastically throughout the centuries, emphasizing that the Netflix series and resulting backlash are a product of their time and cultural context.

Issa clarifies that "the largely binary racial terms being used today are anachronistic and can hardly be applied to Cleopatra's context … genetic makeup was varied as people from across the region, from Europeans to Nubians, lived and married on its lands … To claim that Egypt had no dark-skinned people in it, or that the origins of Egyptian civilisations were fundamentally sub-Saharan African, are essentially both forms of erasure."

This isn't the first time that a Netflix series about Ancient Egypt has been accused of historical inaccuracies; Graham Hancock's hallucinogenic ramblings in Ancient Apocalypse are closer to fantasy fiction than fact, and his series was fiercely criticized by historians.

Notably, the public backlash to Ancient Apocalypse wasn't nearly as severe as the Queen Cleopatra controversy.

By Dani Di Placido
CONTACTS
...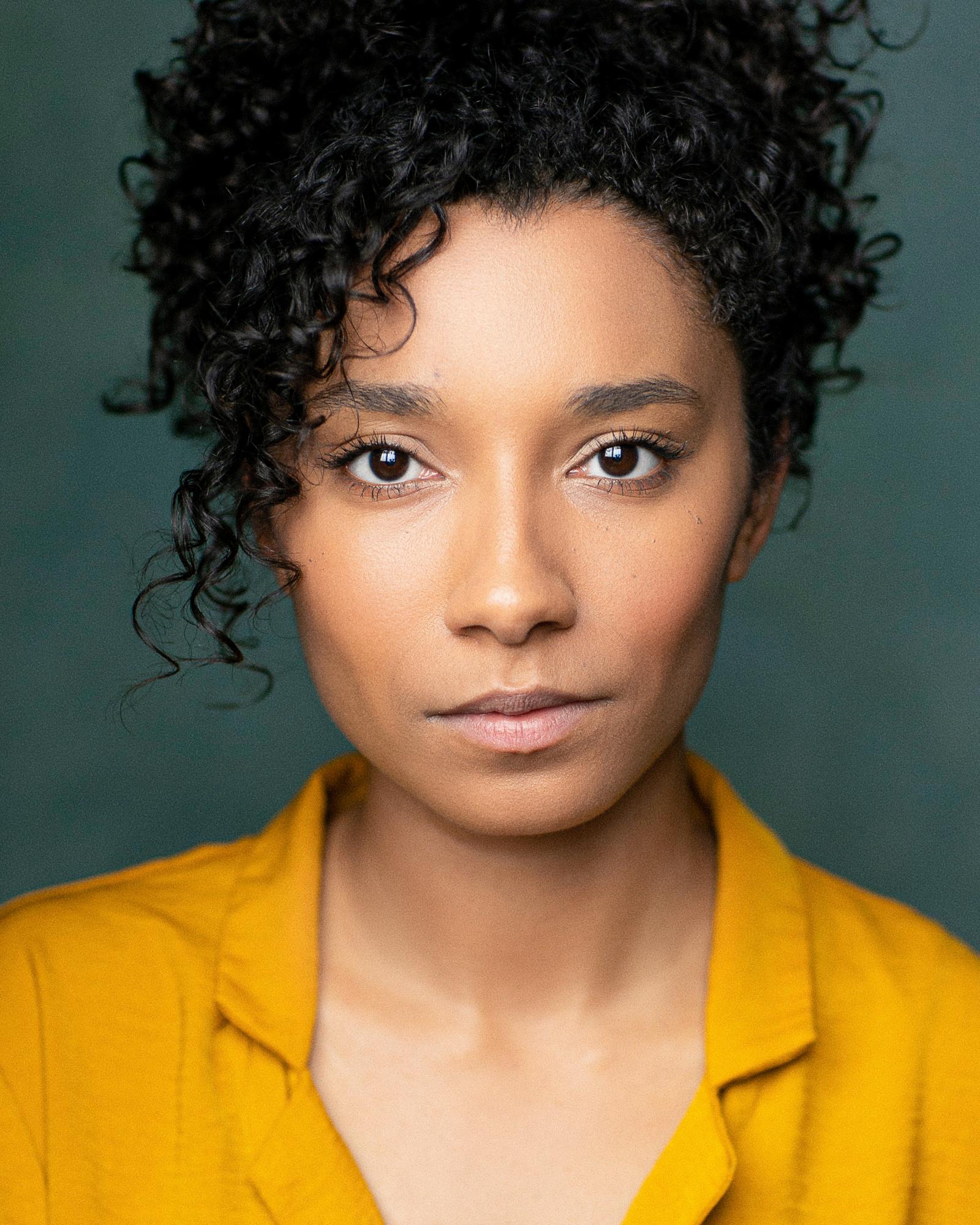 ACTORS A TO Z
ANYA-TAYLOR JOY
BRAD PITT
BRUCE WILLIS
CHANNING TATUM
CHRIS EVANS
CHRIS HEMSWORTH
CHRIS PINE
DANIEL KALUUYA
DENZEL WASHINGTON
DWAYNE JOHNSON
EDDIE MURPHY
EMILY BLUNT
HENRY CAVILL
JAMIE LEE CURTISS
JASON MOMOA
JASON STATHAM
JOAQUIN PHOENIX
KRISTEN WIIG
LEONARDO DI CAPRIO
MARGOT ROBBIE
MATT DAMON
MILLIE BOBBY BROWN
PAUL RUDD
PEDRO PASCAL
ROBERT DOWNEY JR.
RYAN GOSLING
RYAN REYNOLDS
STEVE CARELL
TIMOTHÉE CHALAMET
TOM CRUISE
TOM HARDY
VIN DIESEL
WILL FERREL
WILL SMITH
FILM COMPANIES A TO Z
ALLIANCE FILMS
ALLIED ARTISTS
ANCHOR BAY ENTERTAINMENT
CAPTIVATE ENTERTAINMENT LLC
DAVIS ENTERTAINMENT
DIMENSION FILMS
HOLLYWOOD PICTURES
MILLENIUM
MIRAMAX
MGM
ORIGINAL FILM PRODUCTION
PERFECT WORLD PICTURES
RELATIVITY MEDIA
TWENTIETH CENTURY FOX FILM CORPORATION
UNITED ARTISTS
LINKS & REFERENCE
https://www.theguardian.com/tv-and-radio/2023/may/10/queen-cleopatra-review-a-fun-drama-weighed-down-by-the-self-serious-need-to-educate
https://www.forbes.com/sites/danidiplacido/2023/05/17/netflixs-queen-cleopatra-controversy-explained/?sh=489cff1c6628