Another great film made possible by the inclusion of several household name brands.
The Austin Powers franchise is famous from placing several brands, most prominently and remember-able is Starbucks, closely followed by the Jaguar XK8, re-badged as the "Shaguar" where sales almost doubled.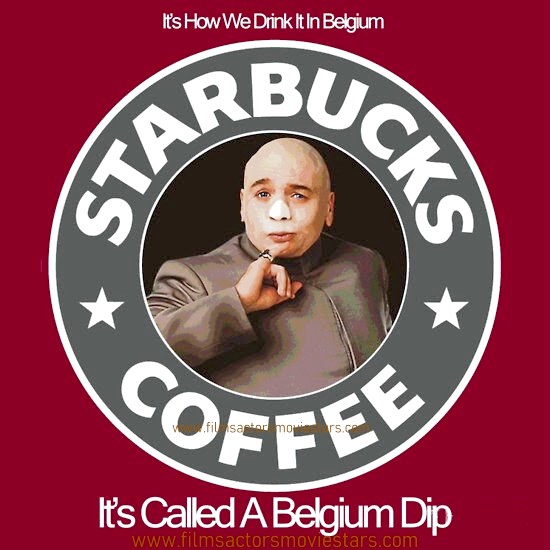 As an unashamed spoof of the James Bond movies, the film series capitalized on Americans' love of all things British.
Michael Caine drove BMW's new Mini Cooper. Pepsi, Heineken and Starbucks featured prominently, with appearances from Nokia, Taco Bell, Doritos, Subway, Applemac and AOL. This totaled some $70 million in promotion.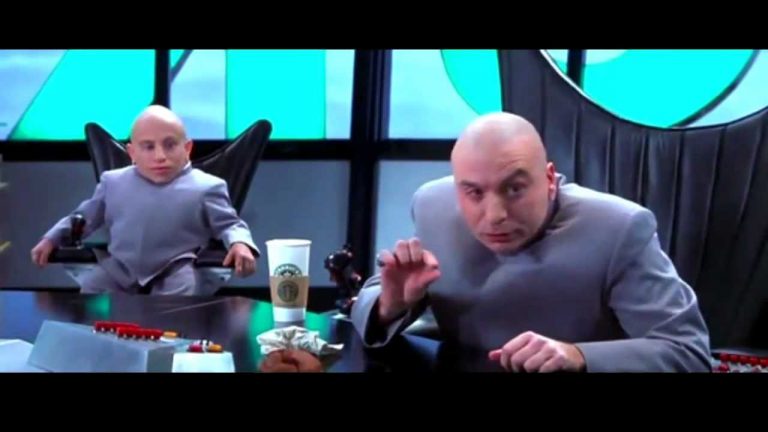 Beat that!


Apple (Beats) - Transformers (Age of Extinction)
Aston Martin - James Bond
AT&T - Back to the Future
BMW - James Bond (Skyfall)
Budweiser - Star Trek (Into Darkness), That's My Boy, Top Gun
Burger King - Iron Man
Cadillac - Once Upon a Time in Hollywood
Chevrolet - Captain Marvel
Coca Cola - Superman, Just Like Heaven, Blade Runner, Jurassic World
Converse (All Stars) - I Robot
Dell -
Doritos - Wayne's World
Dr Pepper - Forrest Gump
Etch A Sketch - Toy Story
Fedex - Castaway
Ford Fusion - James Bond & New Girl
Ford Mustang - Bullitt
Gargoyles - The Terminator
General Motors - Transformers
Geostorm - Mercedes
Google - The Internship
Harley Davidson - Terminator 2
Hasbro - Battleship
Heineken - James Bond (Skyfall)
Hershey (Reece's Pieces) - ET
Hyundai - Knives Out
IHOP (International House of Pancakes) - Superman (Man of Steel)
IKEA - Fight Club
Jack Daniels - Basic Instinct
Jeep (Fiat Chrysler) - Hard Target, Bourne Identity
Kawasaki - Top Gun
Krispy Kreme - Power Rangers
Lego - The Movie
Lotus - James Bond
MacDonalds - Mac and Me, Kingsman
Manalo Blahnik - Sex & The City
Mattel (Barbie Doll) - Toy Story
Mercedes - Jurassic World
Mini Cooper - The Italian Job
Nike - Back to the future, White House Down, The Terminator
Nintendo - K9, Sweetheart, Captain Marvel, Back to the Future
Nokia - The Matrix
Old Forester - Kingsman (The Golden Circle)
Panasonic - Joker
Pepsi Cola - Back to the Future
Pizza Hut - Teenage Mutant Ninja Turtles, Wayne's World, Back to the Future
Playstation - Fast & Furious, Runaway Jury
Prada - The Devil Wears Prada
Q
Ray-Bans - Top Gun, Risky Business
Reebok - Jerry Maguire
Royal Caribbean International (Allure of the Seas) - Jack and Jill
Samsung - Jurassic World
Sony - Jumanji (Welcome to the Jungle, The Next Level)
Starbucks - Austin Powers
Toshiba -
Toyota - Back to the Future
Twinkies - Zombieland
US Navy - Top Gun
Verizon - Jurassic World
Wilson - Castaway
Xbox - Hair Care Products, Real Steel
Yellow Pages
Zerox
NOTE: In addition to our own opinions, we also quote and reference the views and reviews of others for the purposes of comparison.
LINKS & REFERENCE
https://www.campaignlive.com/article/book-lists-10-top-product-placements-features/167166
https://movavi.io/product-placement-in-movies-2/
https://productplacement.biz/
https://marketsplash.com/product-placements-in-movies/
https://sofy.tv/blog/product-placements-in-film/
https://concavebt.com/top-10-most-product-placement-brand-filled-movies-of-2019/
https://www.fortressofsolitude.co.za/product-placement-movies/
https://www.techdirt.com/articles/20121106/08350120946/budweiser-asks-paramount-to-remove-their-beer-movie-flight.shtml
https://screenrant.com/movies-2019-most-shameless-product-placements/
https://concavebt.com/top-10-brands-2018-movies-product-placement/
..